Friends
by Ms. Raji Swaminathan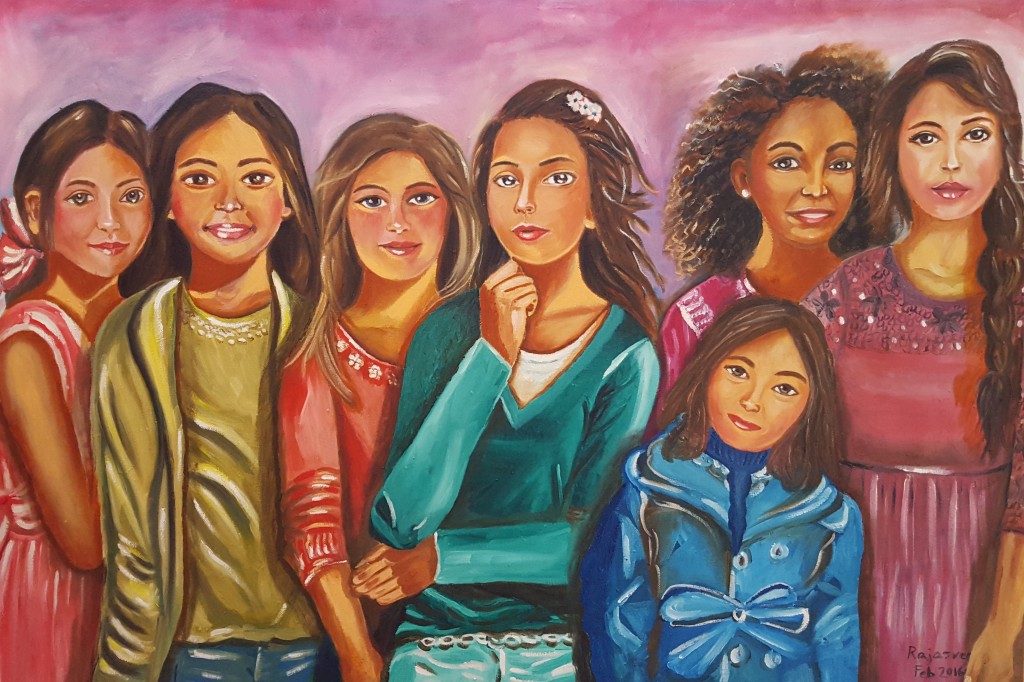 Indian Lady
by Ms. Raji Swaminathan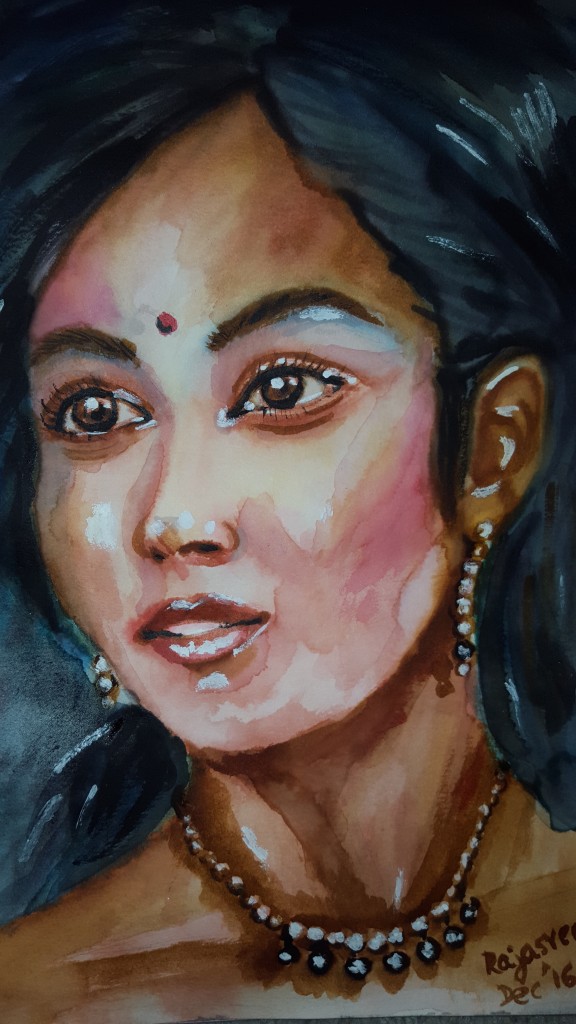 Dad and the Cat
by Mr. Henry Cuningham
One of our cats had a strange habit during meals. 
On days when we had the side door open, this cat would be attracted by the aroma of our dinner wafting through the screen door.  We tended to throw it outside so it wouldn't be a nuisance during meals.  It managed to be a nuisance all the same.   
Driven by hunger, it would begin a slow ascent up the outside of the screen door, its claws finding purchase in the mesh easily.  When it reached about the eye-level of a standing adult, so that it was clearly visible to all of us through the screen while we sat and ate at the table, it would commence a mournful yowling, hoping, I suppose, that we would let it in and share some of our food with it.  The cat's performance never gained it any extra food, but I and my sisters and mom all tolerated it, feeling that it broke up the tedium of a meal. 
But one day, dad was in a foul mood.
Dad had never reacted to the cat going up the screen door before, but perhaps it bothered him, or, at least, bothered him on this particular day.  Perhaps the cat situation was something that had simmered on the back burner of his mind over a period of time, or maybe the idea struck him like lightning, prompting an action just as swift.
It happened at lunch time.  We sat down to our meal.  After some minutes, the cat proceeded to make its way up the outside of the screen door.  Having reached the top of its climb, it began its serenade.  But this time dad took action.  One moment he was seated at the table; with the sharp scuff of his chair on the floor, he was suddenly at the screen door. 
Now if there is one animal difficult to surprise, it is a cat, being itself a master predator, with it usually being the one to sneak up on and surprise others.  This cat, however, had been caught completely flat footed.
Like the action of a high-speed machine, Dad yanked the screen door open and shut it again in one violent motion.  When the screen door shut, the cat was no longer there.  Interrupted in mid-yowl, it had been catapulted backwards and away through the air, with the prospect of a drop to the concrete driveway some distance below.
Dad resumed his seat as if nothing had happened, his face showing only the slightest trace of satisfaction at having dealt decisively with a problem.  I laughed once, but no one else said anything. 
None of us worried about the cat.  Well acquainted with feline agility, we knew that it would survive being treated like a cannonball.  The incident had only made our meal a little more interesting than usual.
We did see the cat again.  Not only was it in good health, it had not been entirely dissuaded from its eccentric habit.  Dad was in good humor on this day and talking expansively over dinner when he noticed the cat had once again begun its ascent up the screen door.  He paused in his story just long enough to fix the cat with a steely look and raise himself a few inches from his chair.  The cat took the hint and, deciding that it really needed to be elsewhere, abandoned its perch.
Totem Vessel Series
by Ms. Elizabeth Saltos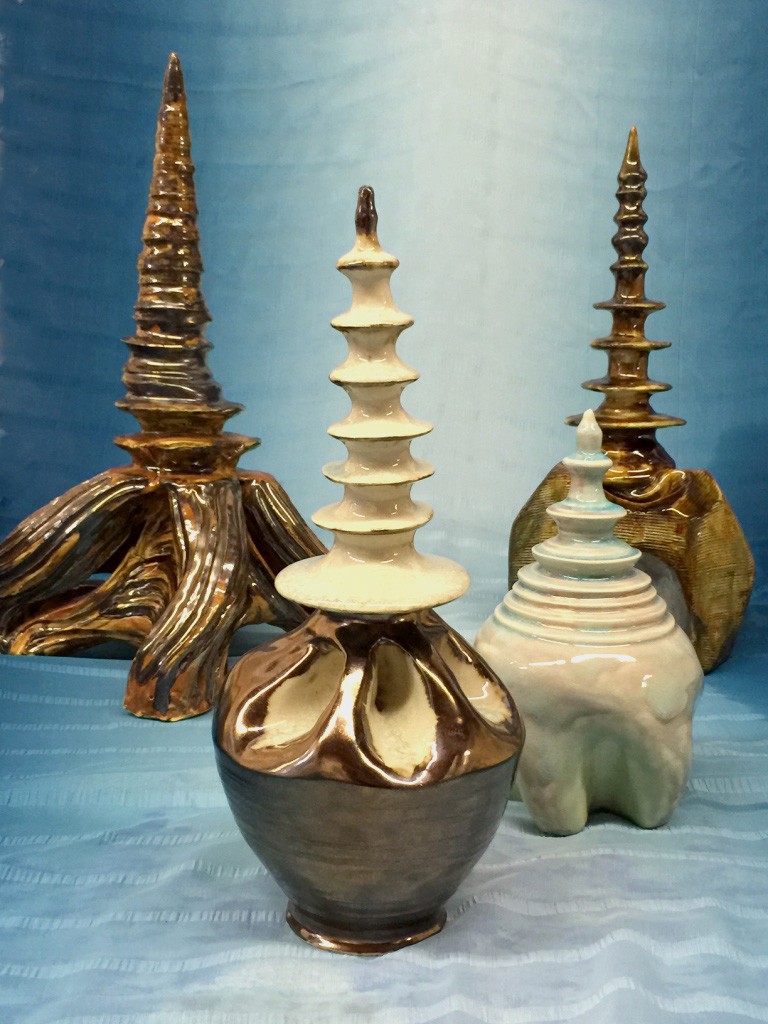 Sculpture Garden
by Ms. Elizabeth Saltos